"Open the Gate"
Bull Sale

Monday, May 20, 2019
5 pm at the ranch
White Lake, SD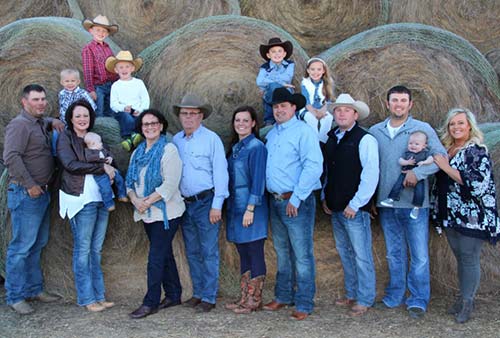 Cattlemen and Cattlewomen:
Welcome to the Mohnen Angus Website. Mohnen Angus has been in the beef business since 1986. We have had Bull Sales for the past 23 years, previously selling private from our farm. Our genetics originated from the well known Bon View Farms. I was a herdsman for them for 5 years. We left with the knowledge Howard showed Kathy and I, and used it to build the Registered Angus Herd we have today. Our cow herd was built with the Bon View genetics, buying their productive females in there production sales in the years past.
Our family has worked hard, building females to produce the genetics to make great cows, as well as developing bulls to work for the commercial and registered farms.
Our bulls prove themselves, with the results being in the buyers hands, the day they sell their calves, and in visiting with them about the great cows that have developed from our genetics.
Mohnen Angus has been and will be very involved with the embryo program. We have taken our top-producing females in our herd, and to the best of our knowledge flushed them to the top-producing sires of the Angus breed today, to give you the best genetics possible.
The industry today has changed so much, but the bottom line is, you still need a great producing female to make any herd a success!
The 2nd Friday in February, every year, we have our annual bull sale.
You are welcome always to view the cattle, and share your knowledge with us. We enjoy feedback on our genetics, and talking about the future decisions we all have to make.
Many of our buyers have kept in touch with us, and let us know when they sell their calves. I try hard to get to as many sales possible, which I really enjoy.
A lot of friends have been made, and a lot more ahead. This is a very great business to be in, as well as an interesting one.
We hope you enjoy the cattle on the website, whenever you come this way, look us up.